Doing some sport and leading a healthier life are purposes that are not lacking with the arrival of the new year, but starting to practice running and leaving it after a few weeks is something that happens too often. If you don't want to quit early, look at what to do to make running a habit you won't give up.
Acquiring the habit of running and maintaining the necessary motivation not to give up your training with any excuse takes time and follows a series of steps that help you achieve your goal.
Although your intention is good, it is easy to make mistakes that, in the long run, will make the momentum with which you started training drop to alarming levels. An experienced runner enjoys running. When you don't train, it seems like something is missing, because running has become a fully integrated activity in your life. If you start running and want to get into the habit of running and keeping it, pay attention to these tips.
How to make running a habit
Each person has their own time, but in general, it can be said that getting running becomes a habit that will take at least 4-6 weeks. What should you do at this time to achieve your goal?
Plan your workouts
Hiding your shoes and going for a run "shot" without any planning until you are exhausted is not the best idea. Determining the days of the week and the ideal time (first thing, after work) to run is the first step to establishing a practice that will become routine. Define your training plan for running according to your goals, either on your own (always taking into account your physical conditions and limitations) or with the help of a qualified personal trainer.
Set a goal
Include concrete and reasonable goals in your plan . You can, for example, decide to run 15 minutes in each workout, or a certain number of kilometers, with the idea of ​​increasing running times and distances as you get used to the exercise.
Don't run daily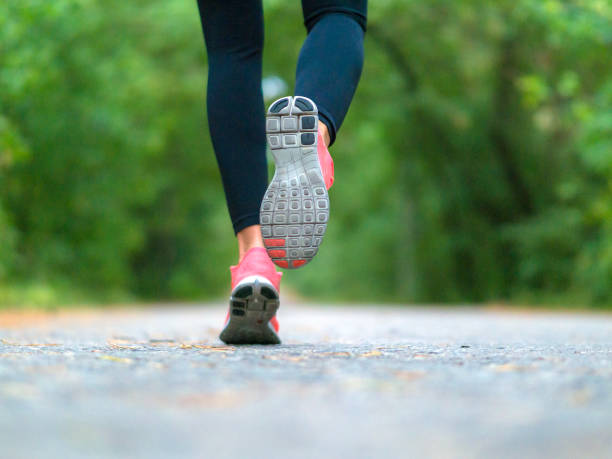 If you want to make running a part of your daily life, gradually increase your effort. In the first weeks, do not go out for a run every day because your body needs to rest after exercising and recover so as not to throw in the towel prematurely. If you start running, the excellent idea is to start with quick walks before launching it. This way, you will get used to the effort and routine.
Tell it
Telling your family and friends that you have decided to make running a habit will give you extra motivation to achieve your goal. Also, they will surely be able to provide you with sound advice and encouragement when the forces falter. We also encourage you to join a running group to get motivated and be faithful to your workouts.
Changes in your diet
It is not about following a specific diet. Still, you must remember that increasing your physical activity requires an adjustment in your diet, which guarantees that you will have enough energy to do it. Getting used to having a good breakfast before going for a run can be the ideal complement to this practice that you want to prolong over time.
Awards after the race
The first weeks of training will be hard, so it doesn't hurt to reward your effort. For example, thinking that if you are constant and run three days a week, you will be rewarded with a good massage or with a spa session on the weekend, it can be an extra incentive to help you achieve your purpose.
Record your progress
Checking your progress with a training journal is one of the best ways to motivate yourself and make running become a habit. Write down the distance you travel, the time you can run, or the speed. Seeing how your brands improve is always encouraging. Analyze, also, how you feel: more agile, with more respiratory capacity, with fewer kilos. How are you going to give up something that feels so good to you?
Have fun
If you want running to be one of your habits you have to have a good time when you run if you find it annoying, take action! Perhaps modifying the route, combining types of races (long, short, with intervals) or going for a run in a company is the key so that you do not give up and make running part of your day.