What does the Devil have in common with a pair of physicists? What about a mobster and a glee club or a duck and a ballerina? The answer is they all have the same taste in music.

When it comes to song selection, TV shows tend to think alike.  It might be because they want all to feature the latest hits of the year.  

19 Scenes Elevated by Song Choice

They may also be trying to create a certain mood during a scene, and some songs are so great at capturing that particular emotion, everybody starts using the same song for the same reason.

Below are just some examples of songs we just can't get out of our heads because we hear them on so many different shows.    
1.
"Home" by Edward Sharpe and the Magnetic Zeros – Gossip Girl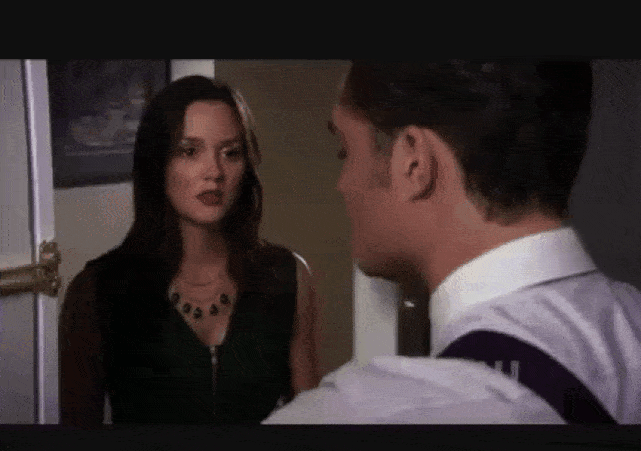 Only Blair Waldorf could make an upbeat song about home and love being played during Gossip Girl Season 3 Episode 6 sound sinister the moment she came onscreen. "Home" sounds less evil when you hear it in Community Season 1 Episode 9 and Raising Hope Season 1 Episode 22.
2.
"Radioactive" by Imagine Dragons – The 100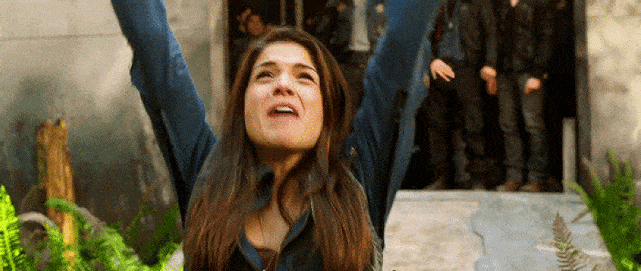 The 100, Season 1, Episode 1 made "Radioactive" sound joyous as The 100 celebrated making it to Earth. CSI: Crime Scene Investigation Season 14 Episode 3 and Arrow Season 1 Episode 22 used "Radioactive" more introspectively.
3.
"Werewolves of London" by Warren Zevon – Community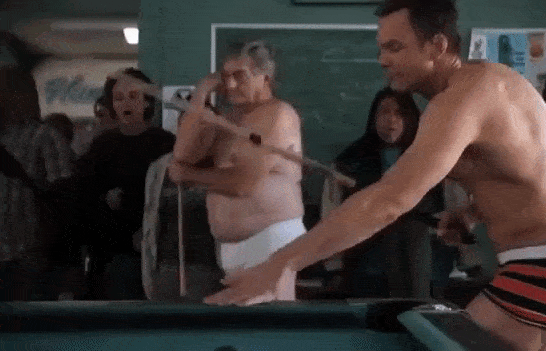 Community using "Werewolves of London" during Jeff's pool match against his P.E. teacher really accentuates … its homage to the movie The Color of Money in Season 1 Episode 17. The 100 Season 2 Episode 16, Supernatural 10 Episode 4, and Preacher Season 3 Episode 5 also got some fun use out of this Warren Zevon classic.
4.
"Luck be a Lady" by Frank Sinatra – The Flash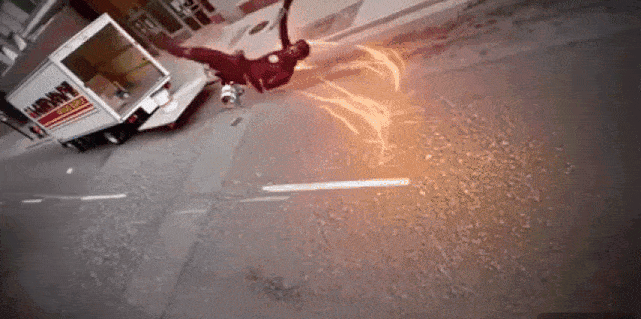 Frank Sinatra's cover of this Broadway standard accompanies Becky Sharpe as she robs a bank and sets off a chain of events that results in us getting the joy of seeing Barry in full Flash mode slip on some marbles in The Flash Season Season 4 Episode 3. "Luck Be a Lady" can also be heard in Timeless Season 1 Episode 3.
5.
"Bad Reputation" by Joan Jett – The Muppets

Joan Jett and the Muppets gave a helluva performance as "Bad Reputation" became a war cry for pigs who no longer wanted to hide their curly tails everywhere. It also set the mood for Superstore Season 1 Episode 8 and Once Upon a Time Season 2 Episode 18.
6.
"Girls Just Wanna Have Fun" by Cyndi Lauper – The Orville

Gordon had the right idea. An Old West bandit from challenging space explorers to a dance-off set to Cyndi Lauper's "Girls Just Wanna Have Fun" is way more exciting than the usual gunfight. "Girls Just Wanna Have Fun" can also be heard in Gilmore Girls Season 2 Episode 7 and Chilling Adventures of Sabrina Season 2 Episode 7.
Wait! There's more Songs We Hear on TV Over and Over Again! Just click "Next" below: